Fukushima Medical Device
Development Support Centre
We provide support focusing on
4 functions essential to medical
device development
Safety
evaluation
Consulting
Matching
Human resource
development
/training
Prevent effects on human body
Biological safety testing
We evaluate the safety and efficacy of prototypes of medical devices used directly for human bodies using large animals. Since we have obtained the certification of Medical Device GLP test data can be used for applications of medical devices in foreign countries. We are also fully accredited from AAALAC International regarding animal welfare.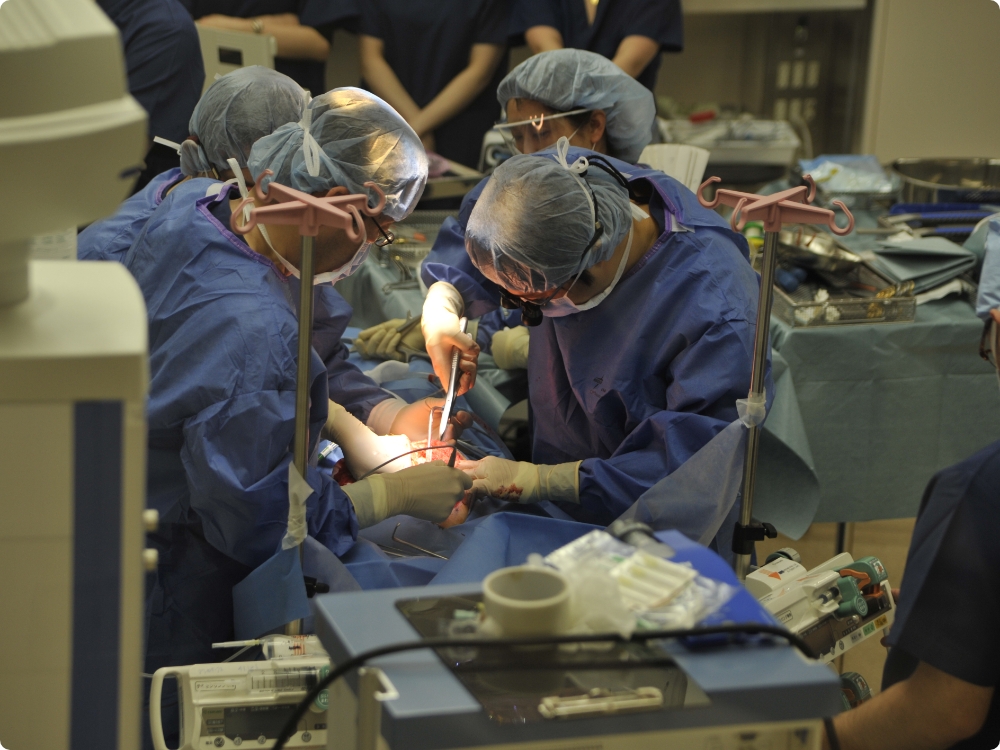 Does it Meet strict standards? Is it durable enough?
Electrical, physical, analysis safety testing
Withstand voltage testing, leakage current testing, and EMC testing checks electrical safety, effects of interference by electromagnetic waves, etc. This facility is one of the few facilities that have a radio wave darkroom with X-ray shielding function. Physical property testing including waterproof testing and drop testing measure durability and strength against impacts under various usage environments, storage methods, and transportation conditions. Chemical analysis detects substances that are harmful to human bodies.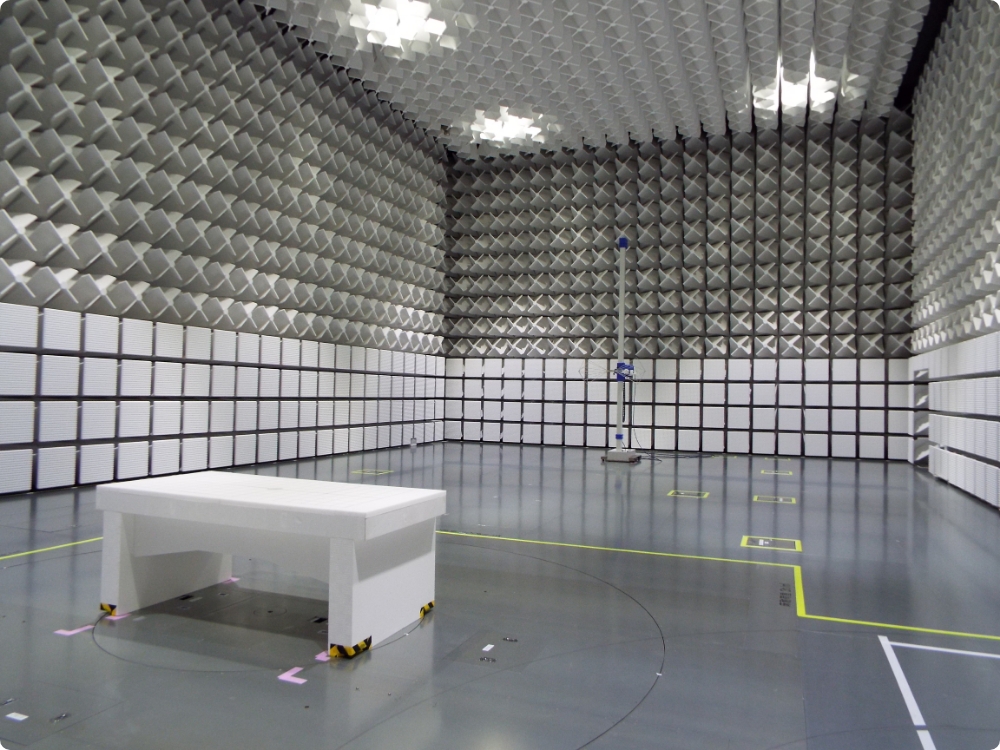 Connecting people involved in medical device development
Matching
Support for developments and commercialization through events that act as linking bridges for industry - government - academia, and medical-engineering collaboration.
Function as a bridge for medical device manufacturers, manufacturing companies, and healthcare professionals
Medical Creation Fukushima
We display exhibitions of technologies that the manufacturing industry excels at, the latest medical devices from medical device manufacturers at the same time, and plan and hold seminars with themes of the latest topics, state-of-the-art technologies, and human resource development in the medical device industry.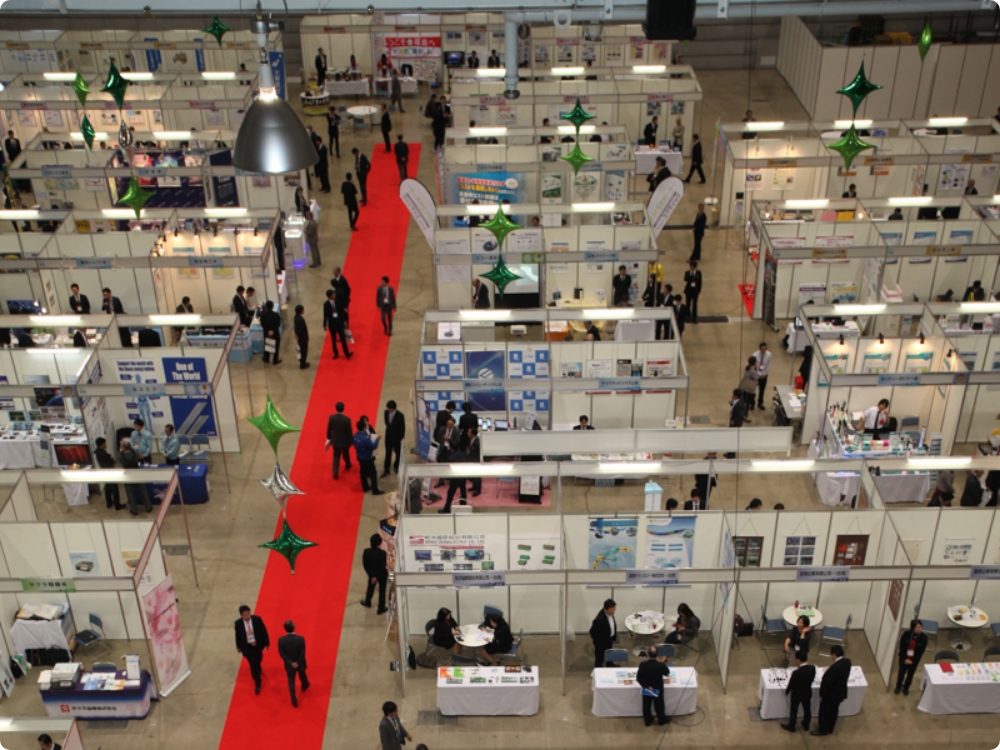 Create new business by matching across disciplines
The Council for Fukushima Medical & Welfare Device Industry
We vitalize planning and interactions and develop human resources for business expansion and enhancement of technology bases to help companies enter the medical welfare device industry field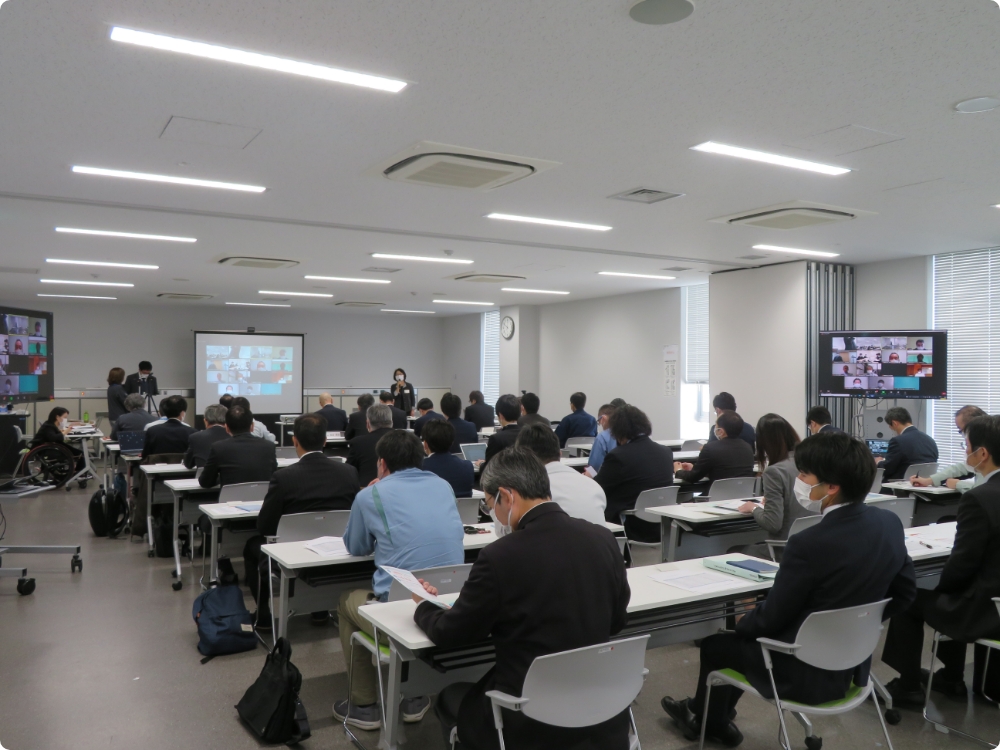 Acquiring information required for medical device development
Consulting
Pharmaceutical/insurance consultation and user evaluation of products for newcomers
Consultation items
How to enter the medical device industry
How to proceed with acquiring marketing authorization, registering as a manufacturer, and obtaining ISO13485 certification
How to understand the Pharmaceutical and Medical Device Act, QMS Ordinance, etc.
SUPPORT 01
Judge of market and needs
Regarding the marketability and viability of the medical device under development, we provide opportunities to exchange opinions with healthcare professionals, experts, medical device manufacturers, etc.
SUPPORT 02
Design/development, safety evaluation consulting
Experts and examining body workers provide advices and instructions for procedures of risk management and safety testing of medical devices which are under development.
SUPPORT 03
Laws/specification adoption consulting
Regarding medical devices which will apply for approval, consultants and experts provide advice for procedures and methods of application, and how to correspond to international standards.
SUPPORT 04
Other
We provide advice on collaboration business and public relations regarding participation in exhibitions and academc meetings, market expansion, and overseas operations.
Nurturing people who use and manufacture medical devices
Human resource development, training
A wide range of training under environments that fits clinical settings for human resources contributing to medical care are available.
Training for healthcare professionals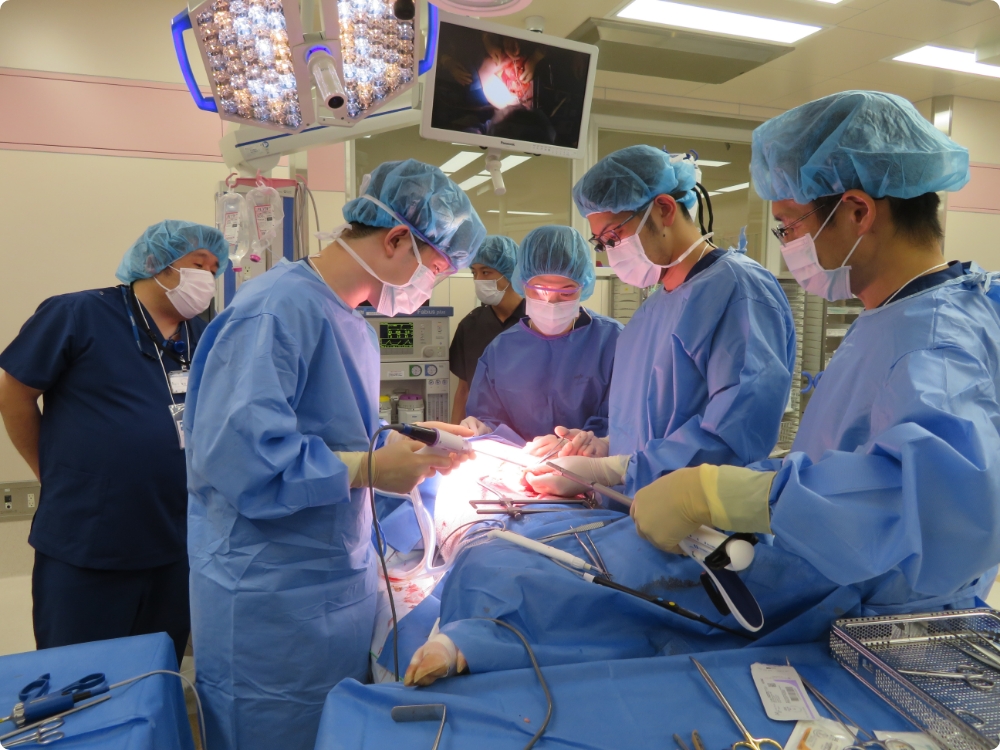 Hands-on seminars for junior doctors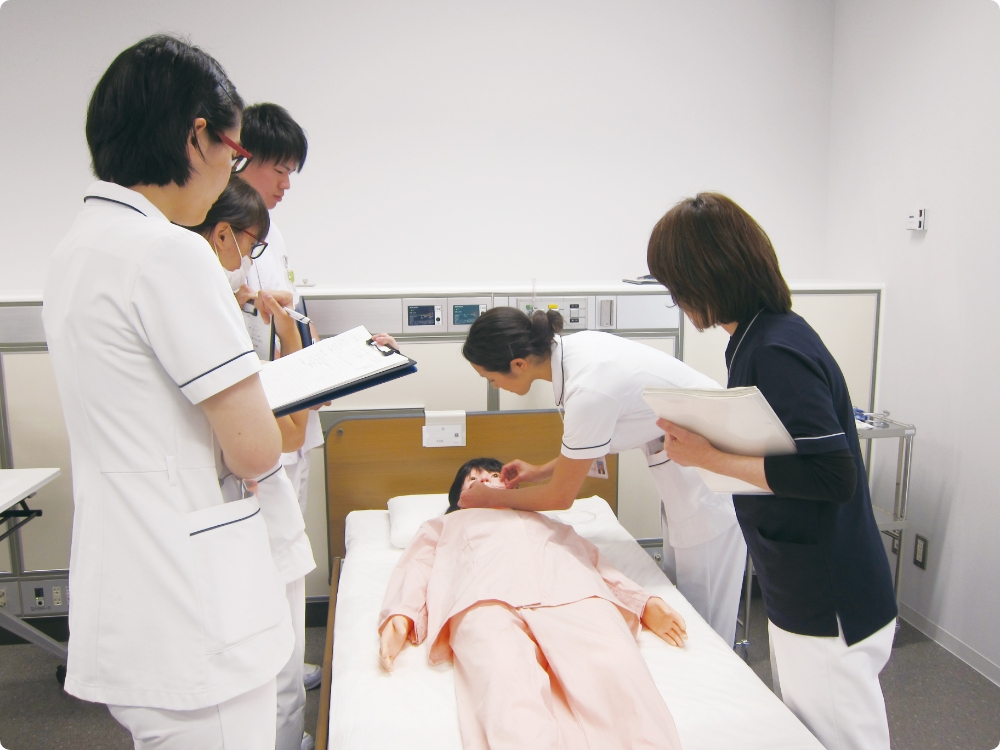 Training for novice nurses
Events for companies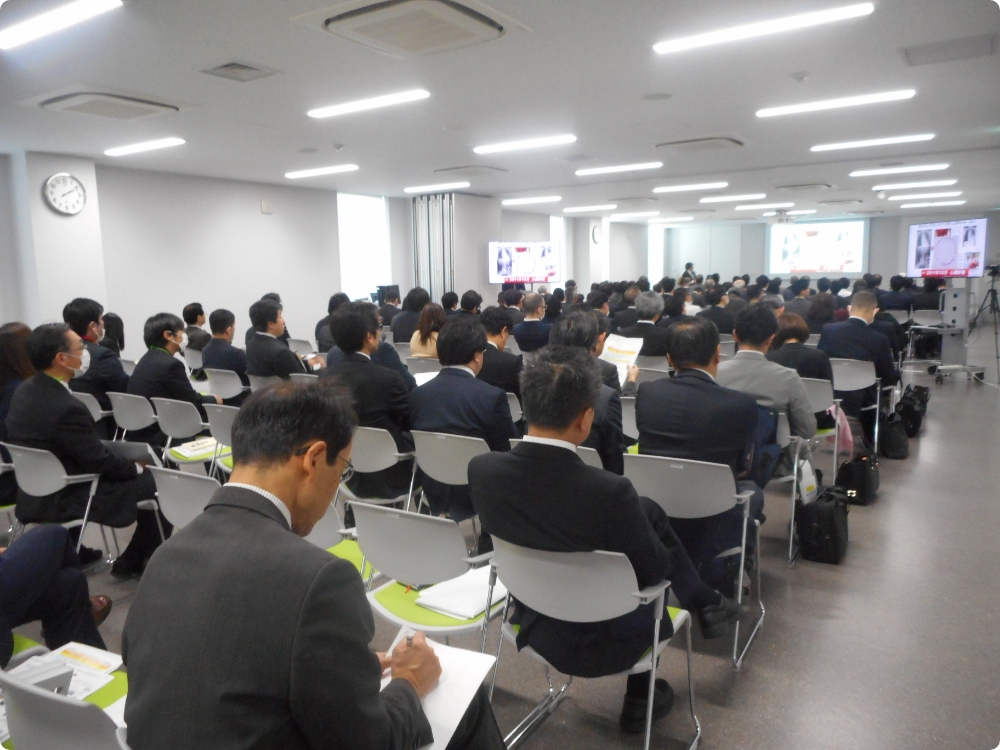 Seminars on new entry to the medical field. Other seminars useful for medical device development, including pharmaceutical affairs and quality control
Events for general public and students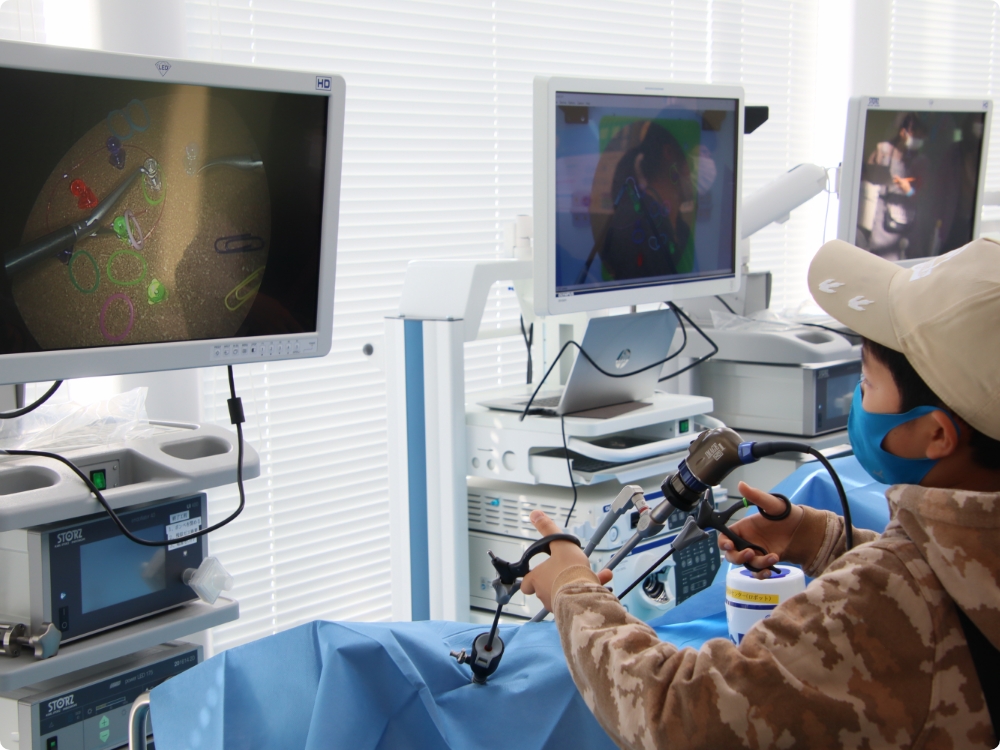 Events in which people from children to adults can experience medical work